We often get asked by our new residential customers which the most popular styles are based on experience from previous customers. Likewise, with their expertise, we have crafted a list of garage door styles that will fit any design philosophy that a potential client may crave. Now, here are five of the most popular picks of garage door styles from our clients.
Stamped Carriage House
Nothing says elegance like the stamped carriage house door. These doors look amazing on just about any home, no matter what style, age, or location.
Available in:
2 Styles
7 Available colors
2 Woodtones
Flush Panel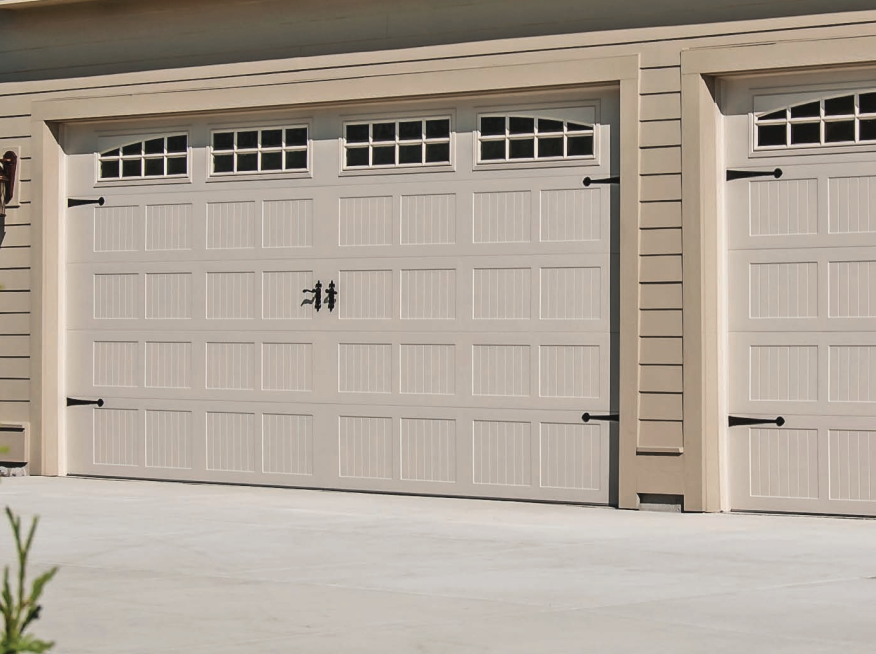 If clean and contemporary is the look you need, a flush panel would fit your home perfectly. Because of the clean look, it works exceptionally well if you have multiple openings for a garage.
Available in:
2 Styles
43 Available colors
Accents Woodtones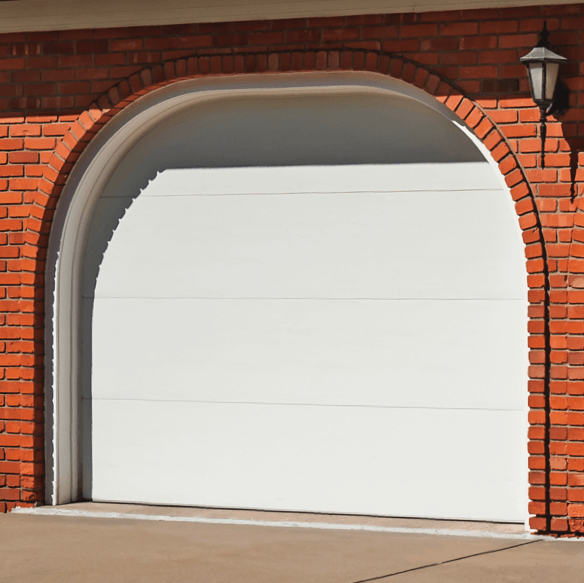 Accents Woodtones is the perfect option for anyone who wants a rustic, classical look to their home. Thought this beautiful style works exceptionally well as a main garage door, using it as a secondary or tertiary smaller door gives your home an amazing look.
Available in:
Overlay Carriage House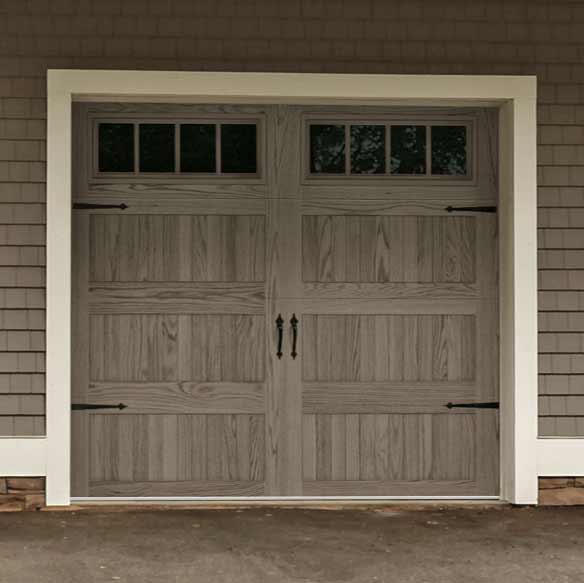 Imagine the elegance of the stamped carriage house above and add a touch of boldness to it. That is what you get when you choose the Overlay Carriage House garage door. Some people believe that these doors look best when you have a double or triple opening. We think they look beautiful everywhere.
Available in:
3 Styles
5 Available colors
2 Woodtones
Full-View Aluminum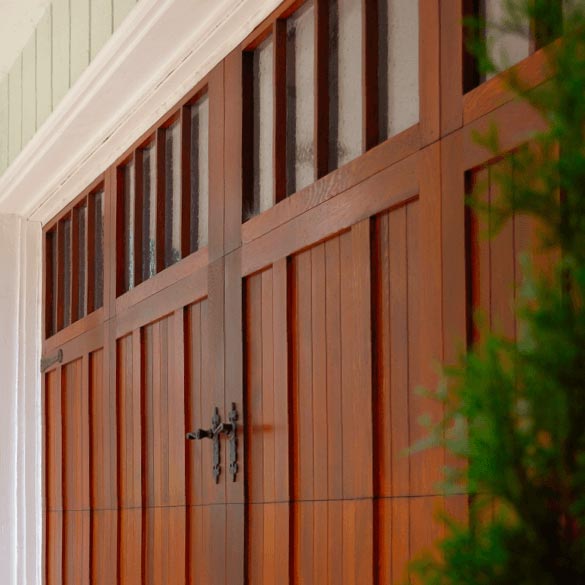 Nothing makes the statement of your modern lifestyle like a Full-View Aluminum Garage Door. These are particularly popular with the people who love gadgets and smart homes.
Available in:
Custom Styles
4 Standard Available colors
Unlimited Custom colors